The Damned Book Tour opens TODAY with Confessions of a Bookaholic hosting our first tour stop. Come check out the brand new, hot off the press, blog post featuring an interview with Debbie Viguié and me, which will be posted today. You can find the complete list of tour dates listed on the Damned Review page, just scroll to the bottom to find the bloggers and the live links to their sites.
Enter to win a copy of Damned!
In order to kick off this tour, Confessions of a Bookaholic is giving away an advanced reading copy of Damned. You'll find the rules on how to enter to win your copy of Damned on Bookaholic's tour stop.
Enter to win in a signed tour poster!
We are also holding a second contest. Debbie and I will giveaway a copy of the limited edition Damned Book Tour poster signed by both of us. All you have to do to enter this random drawing for the signed tour poster is to post a comment on Confessions of a Bookaholic's post for the Damned Book Tour, which will be posted on August 1, 2011.
If you check their website early in the morning, the post may not yet be online. So, be sure you wait until the official tour stop is posted before responding. The contest is open to people with a U.S. or Canadian mailing address. The winner will be chosen at random from all entries received by midnight on August 1st. If you're under 14 years old, please be sure to get your parent's permission to enter. Good luck to all!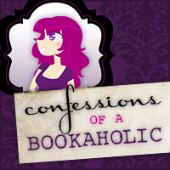 Special thanks to Jessica at Confessions of a Bookaholic for kicking off the Damned Book Tour.
The Damned Book Tour blogger schedule:
AUGUST
1 Confessions of a Bookaholic
2 Reading Teen
4 A Cupcake and a Latte
7 I Just Wanna Sit Here and Read
9 Fantastic Book Review
11 Paranormal Point of View
15 The Book Monsters
16 Sea of Pages
17-18 YA Book Queen
19 The Hate Mongering Tart
22 Eve's Fan Garden
23 Literary Escapism
24 Taking It One Book at a Time
25 Book Club Books on Facebook
26 YALITCHAT.ORG
27 Mundie Moms
29 Bitten by Books
30 Dark Faerie Tales
31 Underwords
SEPTEMBER
1 The Book Butterfly
2 Bibliophilic Book Blog
3 Moonlight, Lace and Mayhem – YA Cove (Events all month long)
5 Vampire Book Club
7 Mindful Musings
10 Sara's Urban Fantasy Blog
13 Tynga's Reviews
17 Books and Barks
23 Satisfaction for Insatiable Readers
25-30 Soy Cazadora de Sombras y Libros
There is a fine line between love and sacrifice….
** Read the first chapter of Damned here. **
Tags: arc, Contest, Damned, Damned Book Tour, giveaway, poster