I'll be making a short appearance on Canned Laughter and Coffee tonight. Please come join me!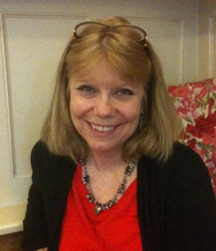 Date: Tuesday, March 22, 2011 – TONIGHT!
Time: 8:30 pm (Eastern) ** NOTE** 5:30 (Pacific)

Description: Young adult author Nancy Holder talks about her paranormal hit series Possessions as well as her other bestselling and award winning Young Adult novels.
Also, don't miss my spotlight on Reader's Entertainment. They will be doing a feature on me and on Possessions every day this week…and there will be prizes along the way! Here's a short excerpt from the beginning of today's post:
I drew a lot from real life to tell the story of the Possessions trilogy.  In The Screaming Season, I tried to answer some of my own questions about what drives us, what possesses us. Scary questions, scary answers? I did learn the most important lesson of all, which I'll share in a few days.

Here are some of the things that influenced the writing of The Screaming Season:

First: Ghosts…………[Read today's post…]
Stay tuned for information on (as my Boston assistant would say) a WICKED good giveaway!