Welcome to Wolf Springs where you will be welcomed with the sound of drums beating in the distance and the woods are the last place you want to be once the sun goes down.
Come join me, Debbie Vigue, and our amazing host of book bloggers as we set out on the UNLEASHED Blogger tour–which may prove to be one of the most fun blog tours we've done. With an eye toward the coming holiday season, we're going all out with guest blog posts, interviews, and other goodies that are packed with paranormal cheer!
So far, we have had 3 amazing tour stops that you absolutely MUST come see.
Livin' Life Through Books – The first official review for the tour. Release the ticker tape!!!!!
Mundie Moms – A brand new interview with some exciting tidbits!
Reading Teen – Our newest review, which includes some juicy details.
.
A full list of the tour dates, including live links that will take you to each tour stop (updated daily), is posted on the Reviews page for UNLEASHED. In preparation for the rest of the tour, here's the list of dates and bloggers we will be visiting. I promise, you're going to love all of 'em!
11/14: Livin' Life Through Books
11/15: Mundie Moms
11/16: Reading Teen
11/17: Urban Fantasy Investigations

11/18: Dark Faerie Tales
11/21: One Book at a Time
11/22: The Book Monsters
11/23: I Just Wanna Sit Here and Read
11/24: Total Bookaholic
11/25: Livin' Life Through Books
11/28: He Followed Me Home…Can I Keep Him?
11/29: A Sea of Pages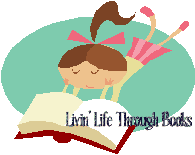 11/30: A Cupcake and a Latte
12/1: Tynga's Reviews
12/2: Soy Cazadora de Sombras y Libros (Hunter of Shadows and Books)
12/3: Urban Fantasy Reader
12/5: LitFest Magazine
12/6: The Compulsive Reader
12/7: Insatiable Readers
12/8: Literary Escapism
12/9: Good Choice Reading
12/10: Kings River Life Magazine

12/12: Books and Barks
12/13: Insatiable Readers
12/14: Bibliophile Support Group
12/15: The Children's Book Review
12/16: WereVamps Romance