This week is shaping up to be BUSY! Nancy has four appearances in southern California and she'd loved to see you there! The details are listed below.
TUESDAY, JULY 24TH
Nancy Holder signs On Fire: A Teen Wolf Novel (trade paperback), and her stories in V-Wars (hardback) and Chicks in Capes (trade paperback).
Date: Tuesday, July 24th
Time: 7:00 pm
Location: Dark Delicacies
3512 W. Magnolia
Burbank, CA 91505
*
WEDNESDAY, JULY 25TH
Nancy Holder will be signing at the Romance Writers of America's  2012 "Readers for Life" Literacy Autographing  at the Anaheim Convention Center, which is conveniently located next to the Anaheim Marriott (RWA's conference hotel).
Date: Wednesday, July 25
Time: 5:00–8:00 p.m.
Location: Anaheim Convention Center
800 West Katella Avenue
Anaheim, CA 92802
Ballroom (third floor)
Literacy Signing Layout Map
Please note that for RWA, NO outside books are permitted.
*
THURSDAY, JULY 26TH
Author Event, Bookfair: Day four of Celebrate Teen Reads keeps the momentum going with your continued access to bestselling, award-winning authors. This day you'll find Nancy Holder and Lani Woodland.
Date: Thursday, July 26
Time: 4:00 pm
Location: Oceanside Public Library
330 North Coast Highway
Oceanside, CA 92054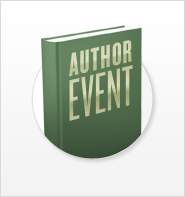 Date: Thursday, July 26
Time: 6:00 pm
Location: Barnes & Noble 
El Camino North Shopping Center
2615 Vista Way
Oceanside, CA 92054,